Operation of the continuously variable transmission from Fendt, Massey Ferguson, JCB, Challenger…
At low speed the transmission is 100% hydrostatic, i. e. an enormous torque and maximum speed at 100% mechanical.
This technology provides excellent performance.
The VARIO hydraulic gearbox combines the advantages of both technologies.
The hydrostatic transmission, which allows very low speed and enormous gearing and high precision.
But also in high speed, the transmission is totally mechanical which allows the best performance, because at the moment it is no longer in hydrostatic transmission.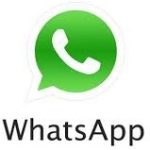 The Fendt vario gearbox allows the tractor's speed to be infinitely and continuously variable.
There is only the field and road range, no need for other sprocketing and gear shifting, unlike the other tractor, which really does not change the speed range, because the part is very small.
The VARIO hydraulic continuously variable transmission was invented by the FENDT agricultural tractor brand in the 1980s, this innovative hydro-mechanical transmission was introduced by Fendt in 1996.
This type of hydro-mechanical transmissions is very complex and specific, its repair must be carried out by an experienced hydraulic expert.
You have at the bottom some pictures that will allow you to understand what the inside of a vario box looks like.
On the video below put on the microphone and listen to the explanations about how it works.
If you want a more detailed explanation of the operation, or a technical problem or explanation, please contact us directly, we are also at your service for all your vario repairs.
A question ? A need ? contact us
HYDRO-TG
38 rue Jules Guesde
59390 Lys Lez Lannoy, France
Phone : +33 (0)9 72 58 54 35
GSM/Whatsapp +33 (0)6 04 18 77 20
contact@hydro-tg.com
fendt 818 vario data sheet, – fendt 828 vario vario tms, fendt 800vario, fendt 820 vario, fendt 828 vario, fendt 820 vario, fendt 818 vario, fendt 820 vario, fendt 828vario vario, fendt 818 vario vario, fendt 820 vario, fendt 818 vario, fendt
Below an essential element in the regulation and operation of the gearbox vario splits, it is about 2 separate hydraulic block, it allows the regulation of HP maxi pressure, the converter function, safety system and which allows to roll in low speed this problem, the case with the filter allows to regulate, pilot pressure, servo control, gavage pressure, bleed pressure.
Fendt vario gearbox operation,
gearbox operating,
schema box vario fendt vario,
vario fendt operation,
continuously variable gearbox
tractor Fendt vario
vario Fendt transmission
Transmission Variable Continuous Transmission Operation
vario fendt gearbox repairer
vario box Fendt repair service
Fendt 820 vario
Fendt 828 vario
Fendt 818 vario
Fendt 926 vario
Fendt 924 vario
Fendt 927 vario
Fendt 916 vario
Fendt 920 vario
Fendt 900 vario
Fendt 936 vario opinion
Fendt 930 vario opinion
Fendt 939 vario notice
Fendt 926 vario opinion
Fendt 936 vario data sheet
Fendt 930 vario data sheet
Fendt 939 vario data sheet
Fendt 926 vario data sheet
Fendt 936 vario tms
Fendt 930 vario tms
Fendt 939 vario tms
Fendt 926 vario tms
transmission vario Fendt
continuous variation Fendt
problem Fendt vario
problem vario gearbox Fendt
Fendt vario transmission problem
Fendt vario gearbox
gearbox vario massey
transmission vario Fendt
forum box vario
forum box vario Fendt
Fendt gearbox
Fendt vario box
vario box tractor
gearbox vario Fendt
forum box vario Fendt
vario tractor Fendt
opinion on Fendtvario tractor,
Vario box tractor notice,
reliability vario gearbox,
reliability of the Fendt vario gearbox,
best vario gearbox,
choice of gearbox vario,
Comparison tractor continuously variable,
Fendt tractor gearbox
vario gearbox repairer
reparation box vario repair Fendt
repair gearbox fendt 818 820 828
problem gearbox fendt 818 820 828
revision gearbox fendt 818 820 828
renovation gearbox fendt 818 820 828
noise gearbox fendt 818 820 828
heated gearbox fendt 818 820 828